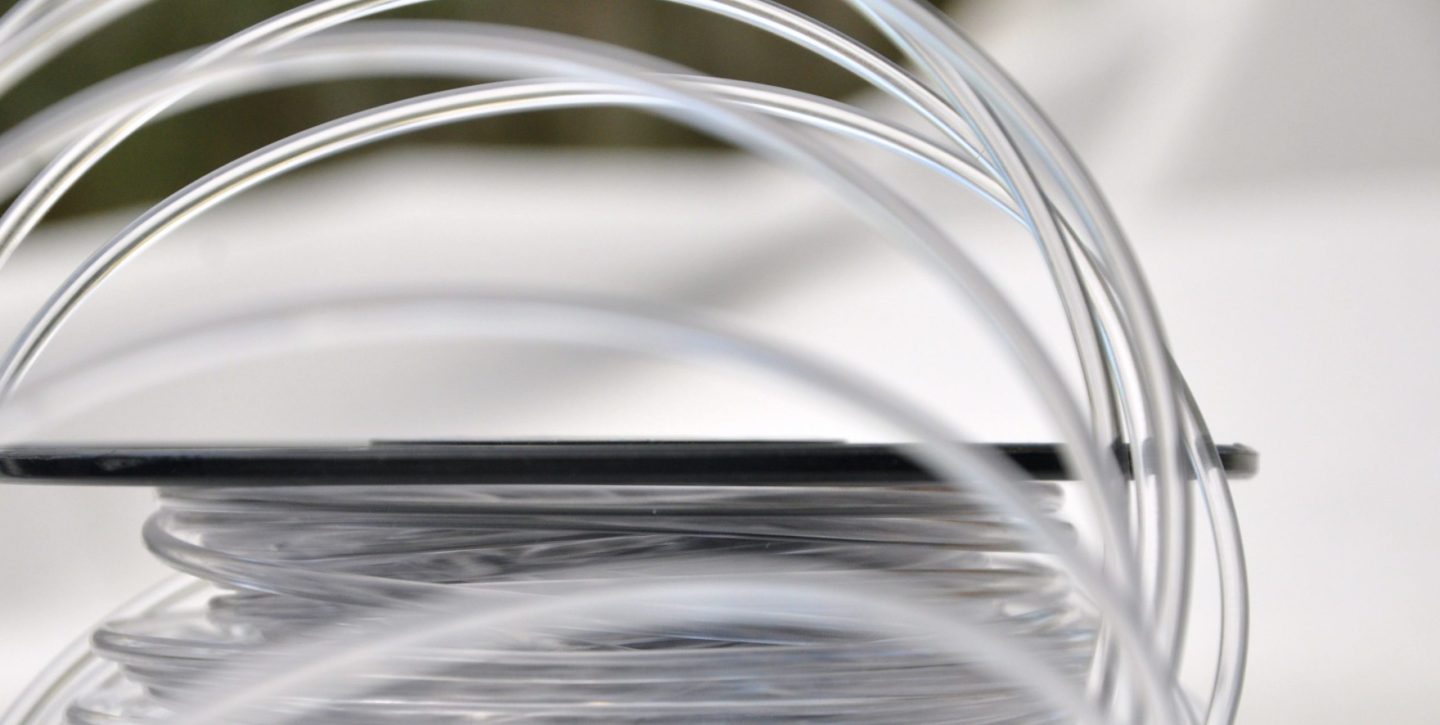 Filaments from Bioplastics for 3d printing
Bio-based, biodegradable, water-soluble or with natural fibers for that special effect. With us you will find the right bioplastic for your filament.
How 3D printing is changing the world
A world without plastics is no longer imaginable. With 3D printing, not only experts but also amateurs and DIY enthusiasts can now take advantage of the unique properties of plastics and process them. Industrially, 3D printing has been used for many years in a wide variety of fields. Additive manufacturing processes are always worthwhile when one-offs, small batches or prototypes are needed. A 3D model is created without much effort and in the shortest possible time; moreover, this process does not require any expensive molds such as injection molding. The possible applications for 3D printing seem limitless today and show how popular the technology has become.
Biodegradable plastics for 3D printing
Filaments for 3D printing are made from thermoplastics, i.e. plastics that can be easily heated and then applied layer by layer. In addition to standard fossil plastics such as ABS (acrylonitrile-butadiene-styrene copolymer), bioplastics such as PLA (polylactide) have long since become the standard material in 3D printing.
Bioplastics such as PLA are particularly well suited for processing in the FDM (Fused Deposition Modeling) process, as they have a relatively narrow melting window at low temperatures. The lower processing temperature also simplifies printer manageability and makes the printing process easier to control. Printing accuracy is also higher than with conventional ABS, which is currently predominantly used. Processing ABS can also produce styrene vapors, the health consequences of which are not yet known. Here, the bioplastic PLA offers an alternative that is not harmful to health.
However, a significant disadvantage of unmodified PLA is the brittleness and low impact strength of the material, negatively affecting subsequent part quality.
With our biodegradable Bio-Flex® grades for 3D printing, we meet the demand for optimized material quality combined with better processability. This is achieved through a clever combination of raw materials or the use of suitable additives, which nevertheless ensure biodegradability. Our highly transparent Bio-Flex® 3D Clear is particularly suitable for the production of colored filaments.
Bioplastic with wood or natural fibers – 3D printing filaments with special effect
If you want to produce filaments with that special effect, our natural fiber-reinforced design materials Fibrolon® 3D Bamboo, Cork and Wood are just right for you.
The natural fibers give a component made of Fibrolon® 3D a natural-looking surface texture with a unique wood look and distinctive feel. Depending on the desired appearance, you can choose between a bamboo, cork or wood fiber filled grade. Common to all Fibrolon® 3D grades is complete biodegradability. The reduced brittleness, increased flexibility as well as the excellent flow properties of the filaments enable warp-free printing of components with minimal shrinkage, provided the corresponding optimal printing parameters are used.
For all Fibrolon® 3D grades, we use plant fibers from by-products wherever possible. The wood fibers used come from European softwoods from sustainable forestry and bear the FSC seal.
Water-soluble filaments
Water-soluble filaments for 3D printing can be produced from our Terrasol®. These water-soluble filaments are used in particular for support structures with which overhangs or filigree structures are realized in 3D printing. Unlike other support materials, Terrasol® dissolves quickly, easily and without residue in water. Thus, no organic solvents are needed to dissolve structures.
Sustainable raw materials for a sustainable technology
With 3D printing, there is little to no material loss compared to other processing methods. If necessary, it can also be manufactured for just a single piece. 3D printing also opens up extraordinary possibilities in the market for replacement parts – small plastic parts that are susceptible to breakage can be replaced more easily, electrical appliances can be repaired more easily, and there are many other possible applications. It is possible to print what is needed. In this way – in line with the circular economy – wear and unnecessary waste can be stopped.
Private users can also apply 3D printers in a sustainable way. For example, think of a broken part from a toy. Normally, you throw it in the trash. With a 3D printer, such things could be repaired in the future: that's sustainable. Start your next project too!
Unsere Kunststoffe für Filaments for 3D printing