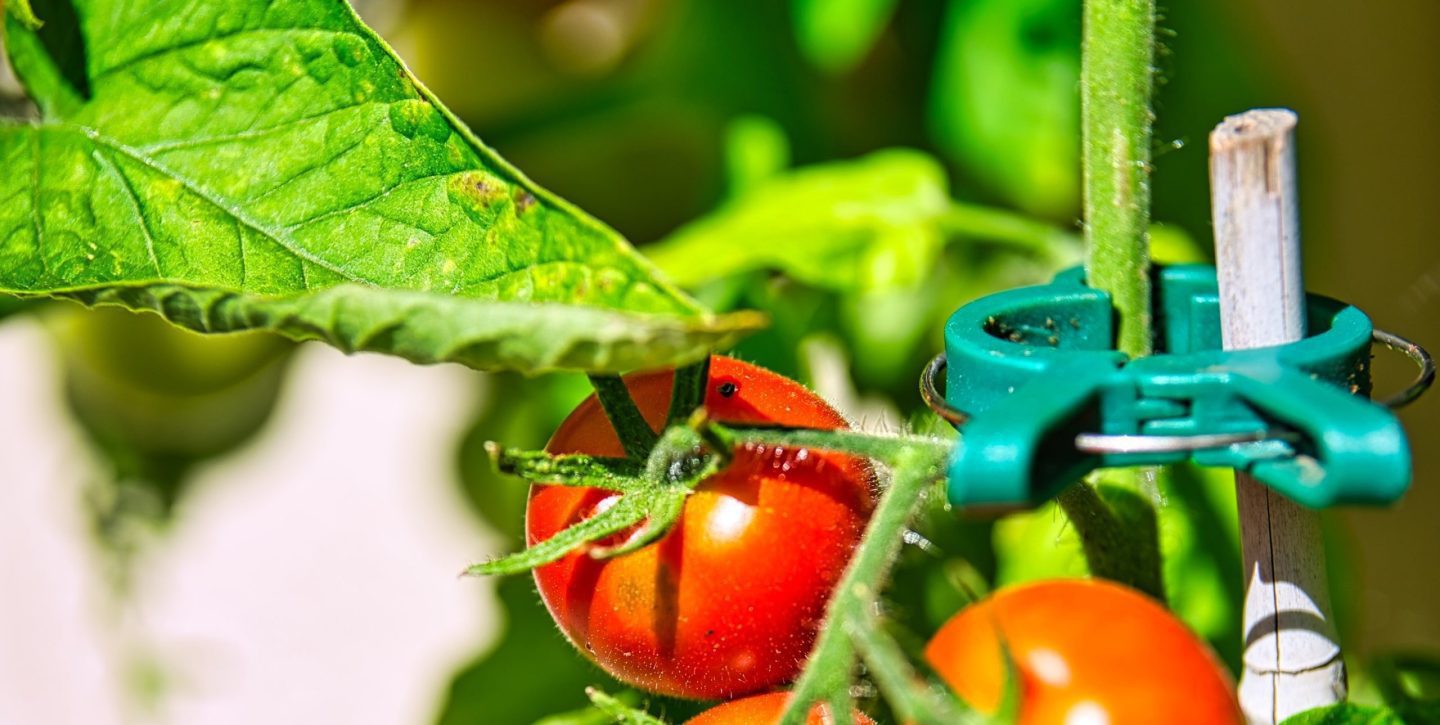 Plant clips from Bioplastics
Small but powerful: biodegradable clips and growing aids made of bioplastics ensure optimal growth of the plant, more time savings and less plastic waste in nature.
Robust plant clips for hobby gardeners and professionals
Not only farmers, but also garden lovers are drawn to the fresh air with the first rays of sunshine in spring to let the garden blossom or to plant herbs, fruit and vegetables for self-supply. Whether in private or commercial use plant clips are practical helpers and therefore indispensable. In many cases, low-cost plastic clips are used to secure the plants.
Plant clips and fastening hooks are used especially for flowers and climbers that grow strongly in height. The stem of these plants can break quickly, especially if it is very thin and the plant has strong shoots, flowers or fruits. A plant clip or a climbing aid can effectively secure the plant and these are used particularly often for growing tomatoes, cucumbers, peppers and eggplants or for growing grapes.
Mostly conventional plastics such as polyporopylene (PP) and polyethylene (PE) are used, which are stabilized with additives against UV radiation. High-quality plant clips are characterized by high robustness, but at the same time sufficient flexibility. This allows them to be bent open for optimal fixation of the plant stem. Especially when bending up, or using plant clips outdoors for a long time, there is a risk that they will break off or fall off and remain on agricultural and horticultural land.
Planting aids and clips from biodegradable plastics
Bio-Flex® is a family of biodegradable and compostable bioplastics covering a wide range of processing methods. Plant clips made from our fully biodegradable materials provide stability to plants throughout the growing season. The balance between stiffness and flexibility allows plant clips made from Bio-Flex® to bend up well, enclosing the plant's stem without damaging or crushing it. If plant clips made of biodegradable Bio-Flex® accidentally fall off, they do not have to be collected or laboriously separated from the plant parts when the greenhouse is cleaned out. Over time, microorganisms in the soil completely convert them to water, CO2 and biomass, leaving no toxic residues or microparticles. Biodegradable planting aids are also a good choice for home gardens, as they can be returned to the natural cycle.
Compared to planting strings, clips made of Bio-Flex® have the advantage that they are easily attached and can also be quickly detached. When collected, they can also be reused in subsequent years and thus recycled.
Unsere Kunststoffe für Plant clips