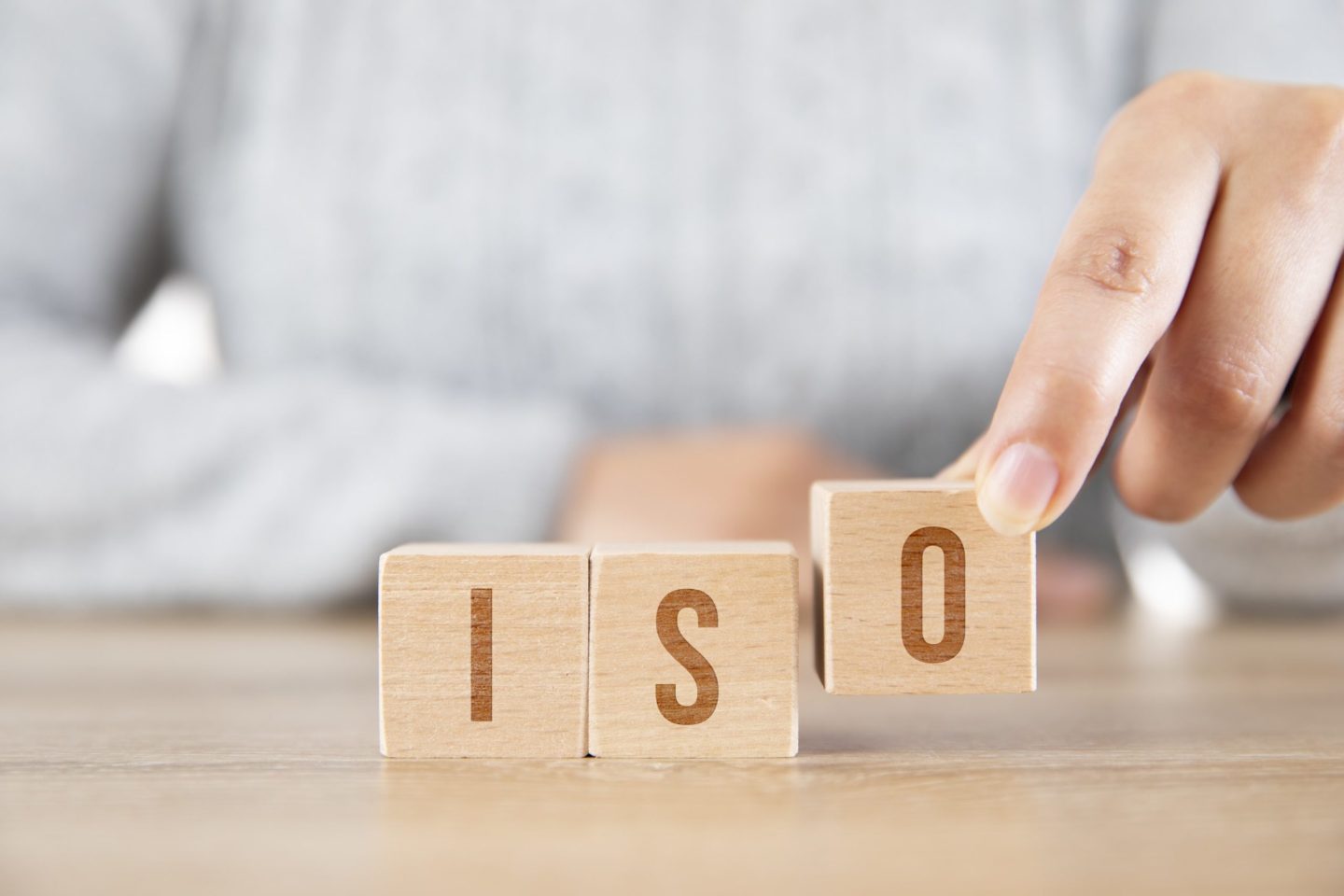 Codes and Certification
We are certified to ISO 9001, as we don't leave quality to chance
Quality is one of our company's keywords
Our vision for the future is to secure our pioneering role in the production and development of sustainable bioplastics solutions. This forward thinking is also an element of our corporate responsibility towards our customers, employees and the environment.
We don't leave quality and satisfaction to chance
On the contrary, both quality and satisfaction can only be guaranteed if everything we do is fully geared to the wishes and needs of our customers and employees. Our corporate policy is focused entirely on our ultimate aim – ensuring the satisfaction of both groups. To ensure the highest possible quality standards throughout our company we continuously optimise our processes and services and invest in the latest and environmentally friendly equipment.
For you as a customer this means clearly defined, transparent process workflows, starting with order placement through to product documentation and quality control. As a result we can maintain a consistently high level of product and service quality and continuously improve our standards.
ISO 9001: Simply higher quality
Since our company was founded more than 30 years ago we have attached great importance to a consistent quality policy and environmentally friendly production processes. These efforts have culminated in our quality management system, which has been certified by DQS in compliance with DIN EN ISO 9001:2015.
We want to make sure we deliver perfect results and to this end we invest in a highly qualified workforce and well-equipped production facilities including a test laboratory for quality assurance purposes. Continuous training and further training of our employees is part of the overall package of our quality concept. Occupational safety and all related measures are also of equal importance to us.
Our quality management system satisfies all specified controls in the relevant fields of quality, environment and energy in compliance with the requirements of the DIN EN ISO 9001:2015 standards. Our processes are documented in detail within this framework and designed to meet our quality, environmental and energy targets at all times. This allows us to guarantee a continuous optimisation process.
Regular reviews of our quality and management system by external auditors ensure its effectiveness.
Committed to the environment
Our aim is to conserve natural resources, to maintain the ecological balance and as a result improve our natural living conditions. In our company environmental protection is more than just compliance with legal regulations; it is an integral part of our corporate culture and a very central task within the framework of our operational management.
Above all this means economical, efficient and responsible use of raw materials and energy. We use innovative technology to significantly lower the amount of raw materials and waste as well as electricity and water consumption, for example.
Only the best is good enough, and this is why we continuously invest in sustainable innovations and create the basis for long-term positive developments – both for the company and for our ecological environment.
The GKV Code of Conduct – the ideal basis for sustainable environmental protection
Compliance issues are also gaining in importance and as a result the demands placed on companies with regard to their social and social responsibility are increasing. Since our company was founded we have placed great emphasis on our social responsibility, not only by developing sustainable products, but also by applying the highest moral and ethical principles in our relationships with suppliers and customers as well as our own company employees.
The GKV Code of Conduct features compliance requirements as well as important ethical and social principles. These include fundamental rules against corruption and agreements that violate antitrust law as well as international guidelines such as the UN Human Rights Charter and other recognised ethical principles.
With this certification we are committed to sustainable environmental protection, to ensuring health and safety in the workplace and to distancing ourselves from any form of child labour, forced labour or discrimination.
REACH Confirmation
Confirmation of REACH compliance
1. FKuR Kunststoff GmbH complies with the requirements of REACH– Regulation 1907/2006/EC.
2. FKuR is categorised in the context of REACH as "Downstream User". We only use externally purchased raw materials. We have got confirmations from all our suppliers that they have fulfilled their obligations concerning REACH.
3. SVHC – Substances ("Substances of Very High Concern") >0,1%: – CMR-compounds, categories 1 and 2 – PBT (persistent, bioaccumulative and toxic) – vPvB (very persistent and very bioaccumulative) have not been intentionally added for the production of our compounds Bio-Flex®, Biograde®, Fibrolon® and Terralene® and are not known to be present.
4. In the eventuality that REACH affected the availability of our products, we will inform our customers at an early stage.
You can rely on us. That's a promise!